A102c Wheel Shaped Dark Flex Rubber Polishers Polishing Equipment
Raw Material:
Flex Rubber
Used for:
for Gold, Precious Metals
Service:
OEM, Customisation
Transport Package:
100PCS/Paper Box
Specification:
AAA quality
Origin:
Guangdong, China(Mainland)
Specifications:
 dental material wholesale: 
dark, coarse grit, 100pcs/pk, 57 models 
hard and long-lasting polishers for gold, precious metals. 
 Description:
 
Dental Flex Rubber Polishers:
 
These synthetic rubber-bonded polishers allow for great variation in mechanical strength to produce polishers for gold, amalgam, natual tooth, tooth substance and various filling as well as for tough, hard and difficult materials such as titanium, non-precious metal alloys and platinum.
 
All burs are with HP shank, 3/32", ISO104, shank diameter 2.35mm. Fit to electric micro motor.
 
Color
     Grit
                                                Usage

Dark
 
coarse
reduce tough materials Chrome-cobalt, stainless steel and non-precious alloys

Browm
 
reddish medium
hard and long-lasting polishers for non-precious metals, alloy and model casting.

Light Green
 
fine
smooth non-precious metals alloys and grind precious metal casting.
About Us:
Dian Fong Industrial Company Limited is professional dental abrasive tools manufacturer.
We specialized in grinding, cutting, polishing and fine finishing tools for dental surgical & laboratory
Our main products range from diamond burs, carbide burs, dental polishers, sintered diamonds, diamond disc, polishing brushes and mounted stone etc.
Welcome to download our catalog from our website: www.dianfong.com
And welcome to contact our sales person for more information
Catalog: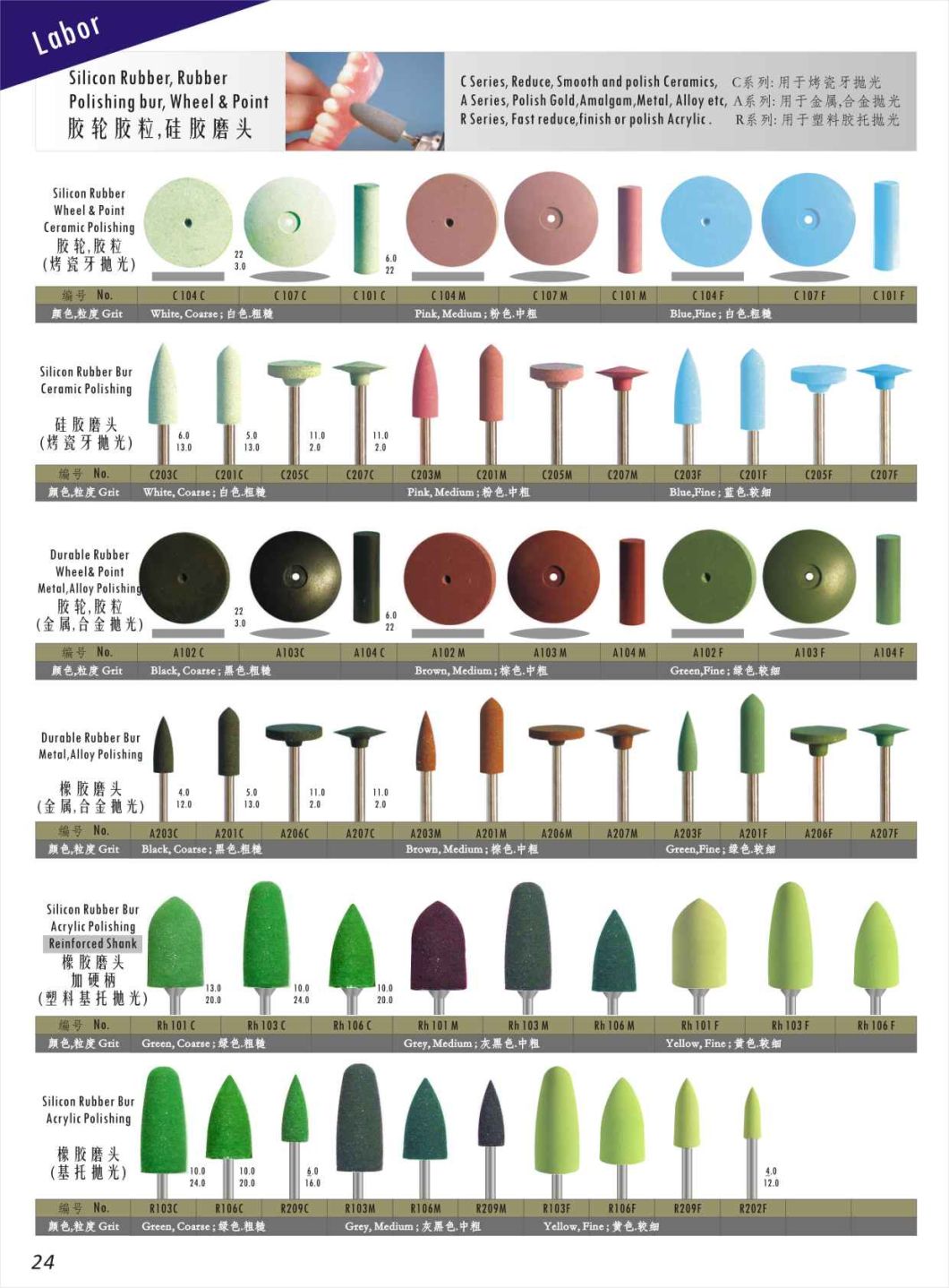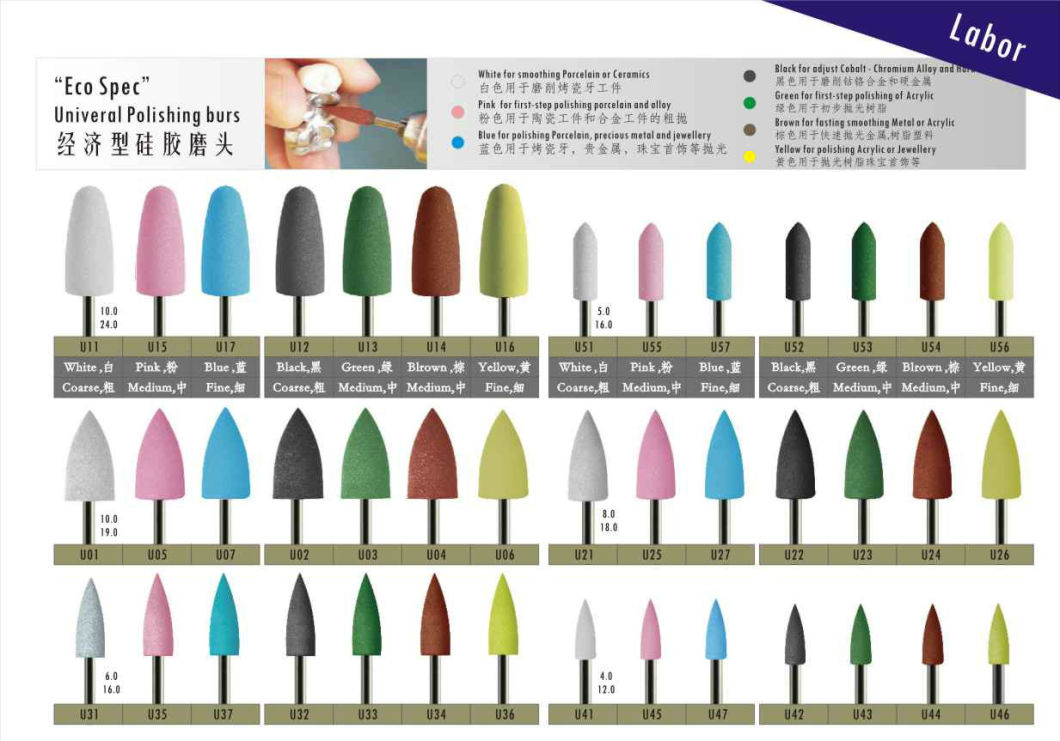 Rich Farmer International Trade Co., Ltd. , http://www.jnfreshfruit.com